Juvenile Justice Online (JJO) is a service for Law Enforcement with the goal of training you with the cutting edge investigative methods for Juvenile High Tech Crimes. Once a juvenile offender has been identified you can provide an alternative to adjudication. On the system, your role is called a "Diversion Agent".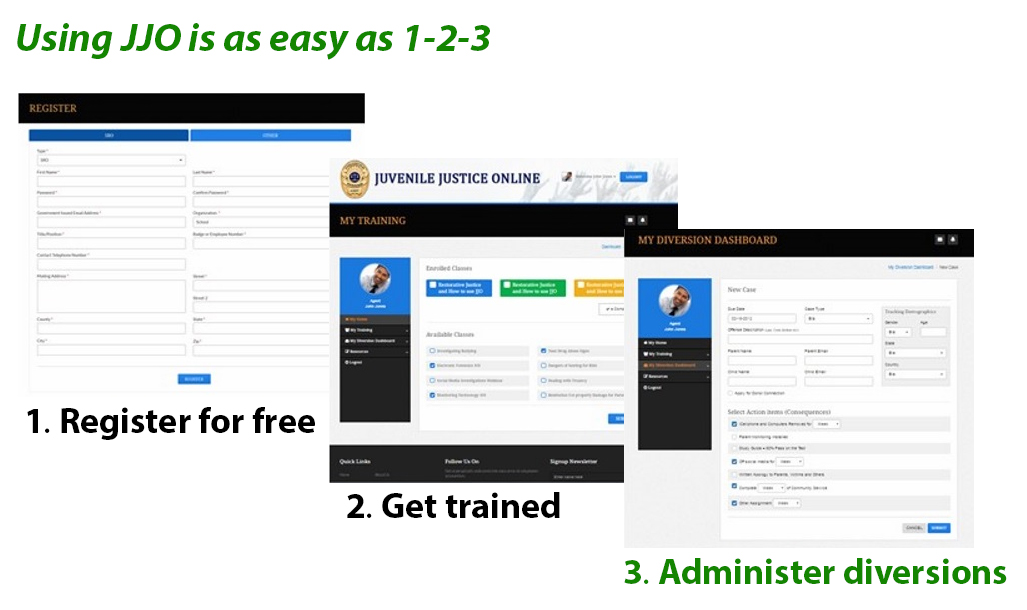 The system provides you with two main functions:
1. Provides an Online Learning Management System for you to receive Training/Webinars from the experts in Several Fields.
The Training will be specific for your Role as a Law Enforcement Officer. Examples are:
How to use the Juvenile Justice Online System

Patrol Officer Response to Internet crime

Social Media/Mobile Applications Investigations
2. Secondly, You can use the FREE Case management tool to administrate Juvenile "Diversions".
You will receive free training on how to sit down with the parents and the child offender and give them a choice to adjudicate or go through a "Diversion". You can issue a Diversion via a paper form or you can use JJO for FREE! Here is how JJO works: